Veto Preview Spares Tallahassee Transportation Projects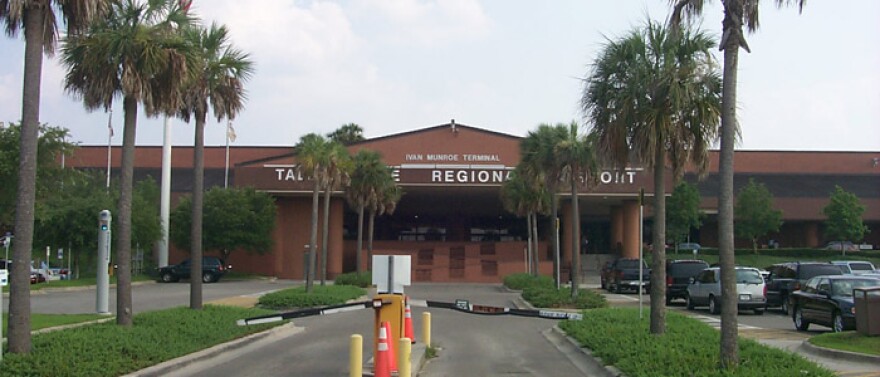 Florida Governor Rick Scott's preemptive list of vetoes is far shorter than most lawmakers feared, and it spares a number of transportation projects in Tallahassee.
Florida's budget isn't yet official. But with near unanimous support in the Legislature hinting at a potential veto override, Governor Rick Scott is taking a conciliatory position.
That means a number of projects in Tallahassee seem likely to get funded.
One of those budget line would give the public transit system StarMetro just over $1 million.
"Improved service," Mayor Andrew Gillum says of the funding, "which for us means cutting down some of the wait times and the transfer times."
He says the city has been working on revamping StarMetro for years, and he admits earlier efforts have fallen short.
"It didn't work as perfectly as we would have liked and therefore we weren't able to roll out the program to the level of perfection that we wanted," Gillum says. "Now this will allow us to improve our route service and obviously improve for the citizens the amount of time that they have to wait between transfers."
But the funding Gillum is most excited about will be going to the Tallahassee Airport.
"You know that million dollars that we're hoping to get from the state appropriation will be used for intra-state service," Airport Director Chris Curry says, "connecting Tallahassee with the southern part of the state."
And the way local officials are hoping to connect Tallahassee with airports in South Florida is a low-cost carrier like Jet Blue.
"We'll start to bring some of that activity back that is now leaking to airports like Jacksonville, Atlanta, Tampa and Orlando," Curry says.
"From an economic standpoint, when you bring a low-cost carrier and provide direct means of transportation it can also help with our efforts to attract businesses and other things into the community that rely on the air service component," he goes on.
But it's a "spend money to make money" proposition. The state appropriation will pay for structural improvements like building out gates, but it also provides business incentives to attract a new airline.
Still, Gillum believes it's a good investment.
"If we remove the barrier of startup cost for a new carrier then all they have to worry about is getting the plane in here, and out of here and making enough on their ticket sales to pay for the cost of the plane and hopefully make a bit of profit," he says. "And as I said before, I fully believe this will be a profitable link between South Florida and Tallahassee the state's capital."
But the airport isn't the biggest appropriation for the city. That's a $6 million budget line to get the ball rolling on expanding capital circle southwest. The state money pays for the right-of-way and construction costs will be covered by Blueprint local sales tax revenue.