Tallahassee Airport Goal: A Transportation Hub For The City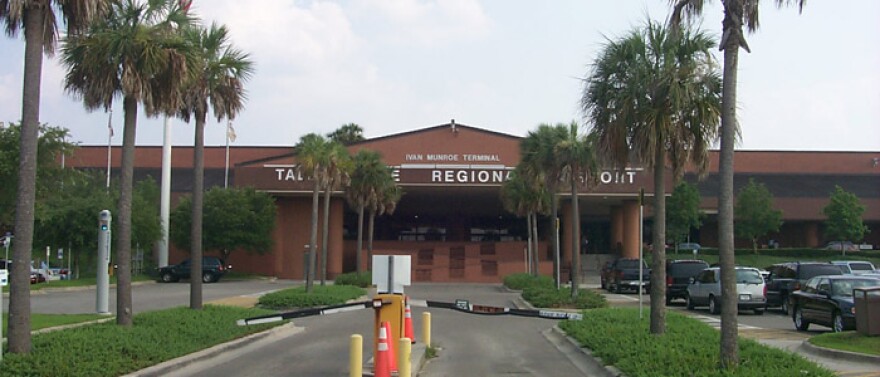 Generating more traffic into, and out of the Tallahassee Airport remains a lofty goal. But city and airport planners are optimistic a planned international designation and remodel, will help the Capital City's airport take off.
Getting in and out of Tallahassee by air is tricky, and usually involves at least one layover. The airport was the topic of conversation Thursday on WFSU's public affairs program Perspectives, where callers had plenty to say.
"Any airport worth its salt is able to provide transportation to downtown. But Tallahassee continues to place its closest bus stop a mile, a mile and a half from the terminal. That's not progressive." "Why doesn't Tallahassee market itself as a gateway to the Gulf in order to attract a broader scale of people who would want to come to this area?" "This demographic is used to a certain standard. They're used to the Miami Airport, Tampa International, the Atlanta airport. So that's your competition."  
Those were perspectives callers Linda, Jerry and Nicole. Tallahassee Airport authorities are trying to generate more business. Airport Director of Aviation Chris Curry says he's in talks with the Star Metro bus system to run more routes to downtown, and he says it's possible the airport could see lower fares, maybe even closer to what's offered in Jacksonville.
"As I said previously, it costs more money to operate the regional jets," Curry says. "What Delta has done in the past, in the recent past—is they'd upgraded the aircraft at Tallahassee. We have almost no regional jets and a significant amount of mainline carriers. That should result in lower fares."
Tallahassee City Commissioner Scott Maddox told WFSU in an earlier interview he believes an international designation for the airport could also generate more revenue—and help drive fares down. Maddox says the designation is mostly for cargo and private flights.
"If we get more of that coming from outside the country, directly into Tallahassee it'll lower the landing fees, and by lowering the cost of the airport, we can attract more carriers that go more places for lesser fares," Maddox says.
And in the long run, the city is considering making the airport Tallahassee's main transportation hub—which will feature air, local and inter-city bus services, and possibly a rail connection. That's a consideration for the airport's 20-year plan, but Curry says it could be a game changer.
"We'd like to have all forms of transportation originate at the airport, whether its air, bus, greyhound red coach, megabus, even Amtrak rail, if that's a possibility—to provide passenger and freight opportunities," Curry says.
The biggest part of the multi-modal system as envisioned, would be the restoration of passenger rail. Amtrak stopped running its Tallahassee-to-New Orleans route after its rail lines were damaged during Hurricane Katrina.