Best College Advice? Start Saving Early!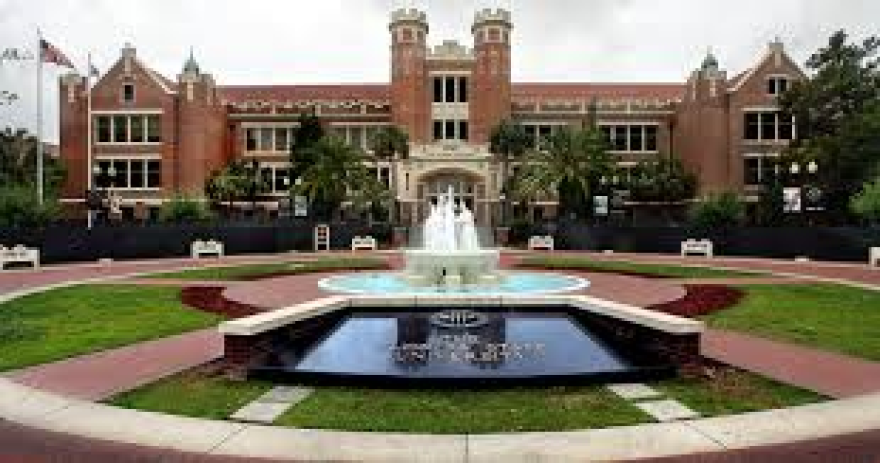 If there's a new baby on the way in your family, those in-the-know say now might be the perfect time to start saving for their post-high school education.
Of course, the first question any savvy consumer should ask is, "How much is this going to cost?" Diana Cureton, a vice president at Hancock Bank in Tallahassee, knows the answers when it comes to the cost of a college education in Florida.
"The in-state public tuition is on average $24,610," she said. "A moderate private university is $49,320. That includes tuition, fees, housing, meals, books and supplies. It's not just the tuition and fees there's more to the cost and also the average stay in the university is not four years; it's actually six years."
The Florida Board of Governors, which oversees the state university system, now pegs the average time-to-degree at 4.4 years. And as Marshall Criser, Chancellor of the State University System of Florida was quick to point out, there's been consistent downward pressure on that undergraduate timeframe by the state's top elected officials.
"Be mindful that our legislature a few years ago put a disincentive to going too far over the number of hours," Criser noted. "There's actually an excess-hour charge. You think of the village. Well the village has to be focused with the student on how many hours they're taking, what those hours are for and aware that I think there's a path that's incredibly affordable."
Her organization is a major part of that affordability, added Shannon Colavecchio, spokesperson for the Florida Prepaid Plan. Approved by the Legislature in 1987, she said it's the largest and most successful plan of its type in the country.
"Over 300,000 students have gone to college in Florida using our prepaid plans and the reason it is so attractive, if you're going to do it monthly for example, when you set your monthly payment for Johnny who might be two years old, for the next 16 years that payment is going to stay the same," Colavecchio said.
But, just as in planning for retirement, a savings plan for college shouldn't rely on a single source of funding. Banker Diana Cureton shared her personal portfolio approach.
"I ended up doing a 529 and the Florida Prepaid for my children and so I think a combination of investments is very good. That's when you work with a financial advisor to find out what's best for you."
Cureton went on to explain what a "529" is.
"A 529 is a college savings plan. There are a lot of advantages to it. You are able to deposit the money and it grows tax-free. You also have flexibility in the beneficiaries. You are able to use it for culinary, tech school, graduate school, many different educational programs."
There is another very popular source of college money in Florida. It's called the "Bright Futures Scholarship" program. Florida Prepaid Spokesperson Colavecchio said combining it with other funding sources can reduce financial stress on students and their families almost to the vanishing point.
"The State will pay that Bright Futures plan first and then what is left in their Prepaid plan that they didn't have to use because they got a scholarship, they never lose that money, because it is guaranteed by the State. So the great thing about that is whatever's left in their prepaid savings bank can either be refunded and used toward graduate school, or put into a 529 or transferred to another beneficiary in that family."
Today, just over half of Florida college and university students graduate in debt because of student loans. The good news is that's nearly 20 percentage points below the national average for graduate indebtedness. But it's still bad news for those who start their work with that burden. A portfolio of advance savings and scholarships can essentially do away with the need for student loans. And Chancellor Criser explained there's another benefit.
"It is also more likely that a student who has a financial plan for how they're going to go to a college or university, they're more likely to complete and not run into financial challenges in the back end of their education. And too often we deal with students who are juniors or seniors who can't – or believe they can't – afford to continue. Tools like this when part of what that family's planned for, make this more of a certainty."
But all of these experts agreed, you can't wait until the kids hit high school to start thinking about how they're going to pay for college.