For Kids Needing Summer Activities, Consider Volunteer Leon
Now that students have been out of school for a few weeks, the Leon County Volunteer Center is getting an uptick in inquiries from parents and teens. They're finding a variety of opportunities for students to give their time this summer.
Large bins line a long wall at the Second Harvest of the Big Bend's 41,000 square foot warehouse near the Tallahassee airport. Signs with different food categories are posted over each bin.
"Baking items, dry grains, fruits…" 18-year-old Jacob Maleszewski reads the signs dotting the wall as we tour the facility. The recent graduate of Lincoln High School dons a pair of blue gloves and starts sorting cans. He volunteers at the food bank with his sister Alyssa, a rising freshman at Lincoln.
"Our parents told us about it, and we thought it was a good opportunity to get some service hours and help out the community," Alyssa says.
Volunteers are trained for a variety of jobs to handle the 12 million pounds of food that will come into the warehouse this year.
"Once it's sorted, it goes through a more intense process of quality checking and date checking to ensure that the food is safe to be distributed to our clients in the 11 counties that we serve," says Shari Hubbard, director of community relations at Second Harvest. "Then it also has to be boxed by category and weighed and labeled."
Many students need community service hours in their pursuit of Florida's Bright Futuresscholarships for college. But they may find other rewards in volunteering.
"I think that what they don't realize is how good they feel walking out the door," says Jeri Bush, division director of Leon County Volunteer Services. "Everybody can serve. If you're even 5 years old, you can serve with your family at a food bank."
Bush helps place volunteers of all ages. She says students can learn skills and quickly become team leaders. "They also get to meet new people. They get to test drive a potential career in their future, and then the reward of knowing they served an agency or a person," Bush says. "You should always walk out feeling a little bit elated. You're giving your time for free to an organization to help further their mission."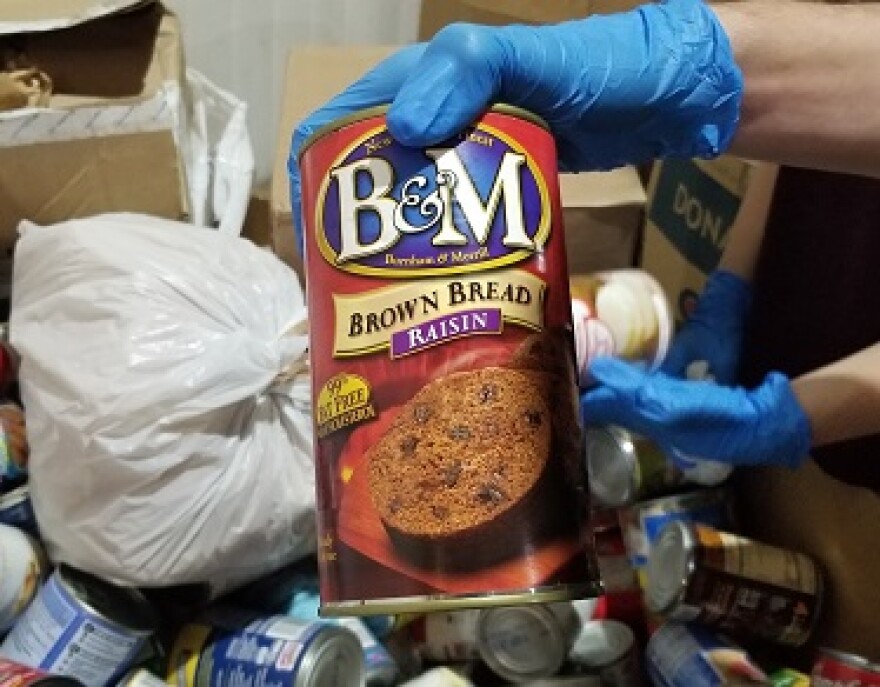 Jacob and Alyssa are volunteering a couple of times a week at Second Harvest, putting in 4 hours per shift through the summer, and they plan to bring friends.
They say it doesn't interfere with their free time.
"I can go home after this and play video games, and I have other vacations I'm doing," Jacob says. Alyssa chimes in, "I feel like it's just very good to give back to the community, especially those in need."
Students and adults can search the Volunteer Leon website to match their passion with a local group needing help.