"Vote For Our Lives" Tour Urges Youth To Get Out And Vote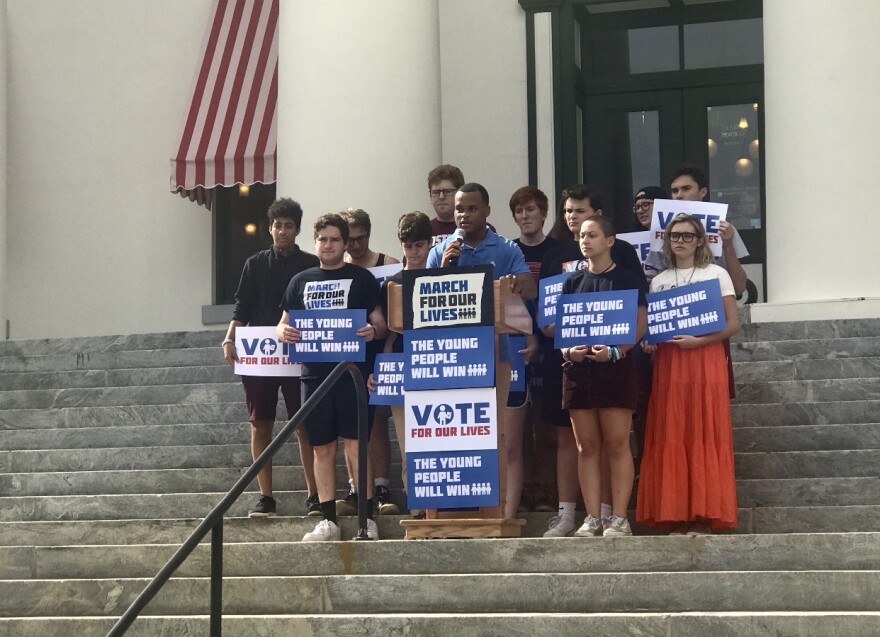 Parkland High School survivors are urging their peers to vote for candidates who back stricter gun laws through the Vote for our Lives initiative.
Jaclyn Corin says it's important for young people to be heard.
"I voted on my 18th birthday last week and I urge every single teenager and young person out there to do the same. I hope that once people actually register and vote for their first time that they're going be a voter for the rest of their lives. March for Lives is always about turning the non-voter into the voter and getting people out there and engaging our society."
The group supports candidates who push for the same policies, like extreme risk protection orders and universal background checks. Emma Gonzalez is another survivor from the Parkland shooting.
"This congress has had 20 moments of silence for mass shootings and they haven't voted on a single bill to combat gun violence. Not a single bill. But when we started talking, the conversations started changing and March for our Lives is far from the first attempt to dismantle the gun lobby that continues to put profits over our lives."
Vote for Our Lives is a spin off from March for our Lives, a multi-state march originally held earlier this year to push for gun reform. For WFSU News, I'm Jade Jacobs.