New Office of Economic Vitality Taking Shape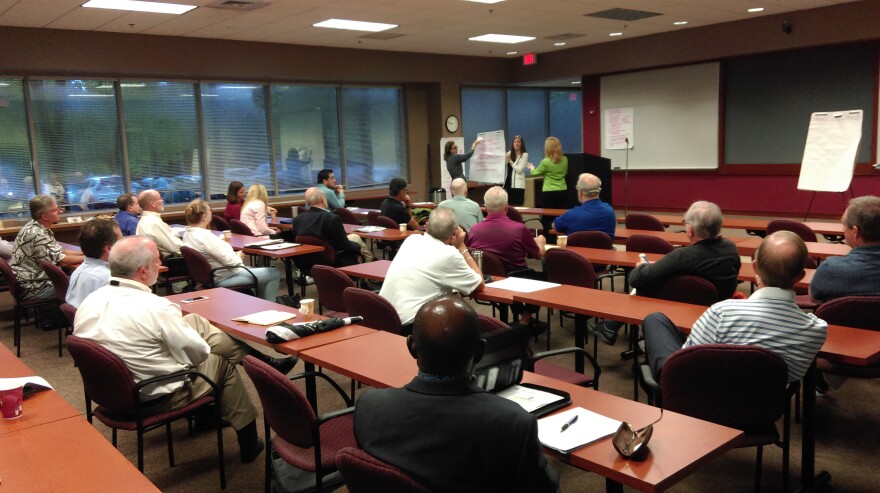 A new economic development agency is taking shape in Leon County. Public and private sector leaders were drawing up a strategic plan for the organization this (Friday) morning (8/5).
Ben Pingree, who heads the joint City/County Office of Planning, Land Management and Community Development, said more than thirty of the area's best and brightest are part of the process.
"What you see here today, the people helping drive this plan, is that blend of the world-class researchers we have at FSU and FAMU, some of our top-tier entrepreneurs and real business leaders," Pingree explained, adding all of them are working on a plan of action for the new Office of Economic Vitality.
"It's going to go before the intergovernmental agency at their meeting in September and then that will be the marching and guiding document for the next 20 years for our community to secure economic vitality in a way we never have and a way we're very well aligned for," he said.
The old Leon County Economic Development Council was dissolved back in January of this year.