DJJ Secretary Encounters Some Friction Over Private Provider During Confirmation Hearing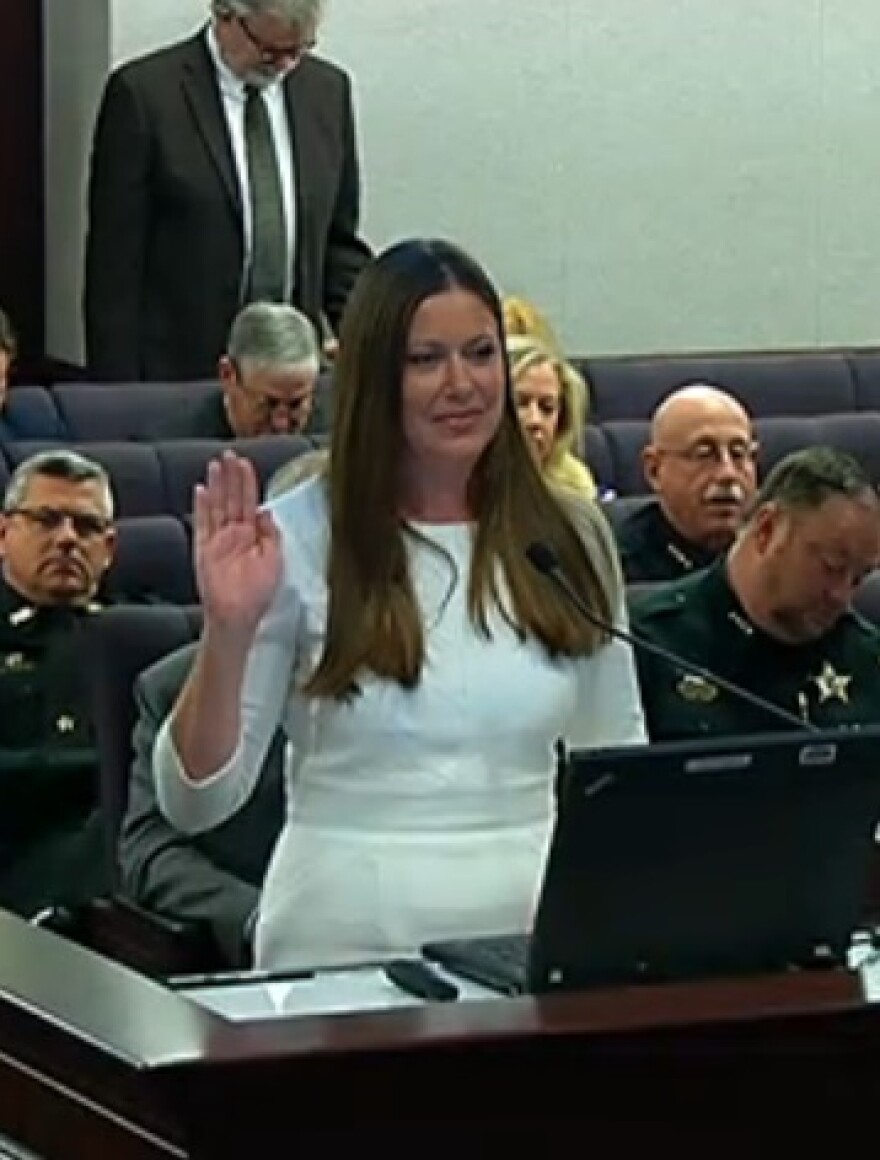 The head of Florida's juvenile justice system encountered some friction, during her initial Senate confirmation hearing.
Last session, Florida Department of Juvenile Justice Secretary Christy Daly breezed through her two-minute confirmation hearing in the Senate Criminal Justice Committee.
This time, it was a different story with her hearing lasting almost 30 minutes.
Daly started off with a bit of her history, telling lawmakers her parents boosted her interest in her chosen profession.
"I knew at a very young age I wanted to work with at-risk children," she said. "My father spent his career in public service as an administrator for child welfare, both in Florida and South Carolina, ultimately retiring from DCF [Department of Children and Families] here in Florida."
She also boasted about Florida reaching the lowest level of juvenile arrests in the last three decades.
But, some lawmakers, like Sen. Rob Bradley (R-Fleming Island), were more interested in the private provider who operates juvenile detention facilities in Florida known as Youth Services International, or YSI. It's had continual problems within the state, and has been terminated in some areas.
"We all have concerns when providers perhaps don't live up to our expectations. And, I know in our neck of the woods—Senator [Audrey] Gibson and I's—YSI has been a provider that has caused some concern, to say the least, with some recent escapes. Can you give us an update on how you're addressing YSI and bring comfort that you are as concerned as I am and some of my colleagues are," asked Bradley.
Daly says her agency is already taking steps to ensure the provider is doing right by the juveniles.
"I believe since January, we've been in that [YSI] program nearly 27 times, almost on a biweekly basis,"
she responded. "Our staff continue to work with them on training and ensuring that they have the right staff hired in that facility. Unfortunately, in October, there was an additional two escapes. We have now put them back on a freeze and back on a corrective action."
Sen. Jeff Clemens (D-Lake Worth) says YSI has also been a problem in his South Florida district.
"This is not a new problem: YSI. And, so the question becomes: how many incidences need to happen before we're able to just say, 'we're no longer going to do business with YSI in the state of Florida,'" he asked.
But, Daly says it's difficult to terminate the private provider altogether.
"When you're balancing a system of care for young people, it's not easy to just up and decide, 'I want to close this program because then you're interrupting the treatment plans of young people," stated Daly. "We don't necessarily have the beds to put them in. We have to go ahead and do amended contracts with other providers since we are 100 percent privatized in Florida for residential. So, just up and deciding that, 'I don't want to do business with a provider today,' could really cause the system to implode on a lot of levels."
While some lawmakers weren't happy with that answer, Daly is expected to appear before the panel again in 2016 to continue that discussion.
Still, after a unanimous vote, she got the support of several groups as well as applause at the close of the hearing.
For more news updates, follow Sascha Cordner on Twitter: @SaschaCordner.