Florida Voter Confusion: Constitutional Amendment 2 Vs. 2nd Amendment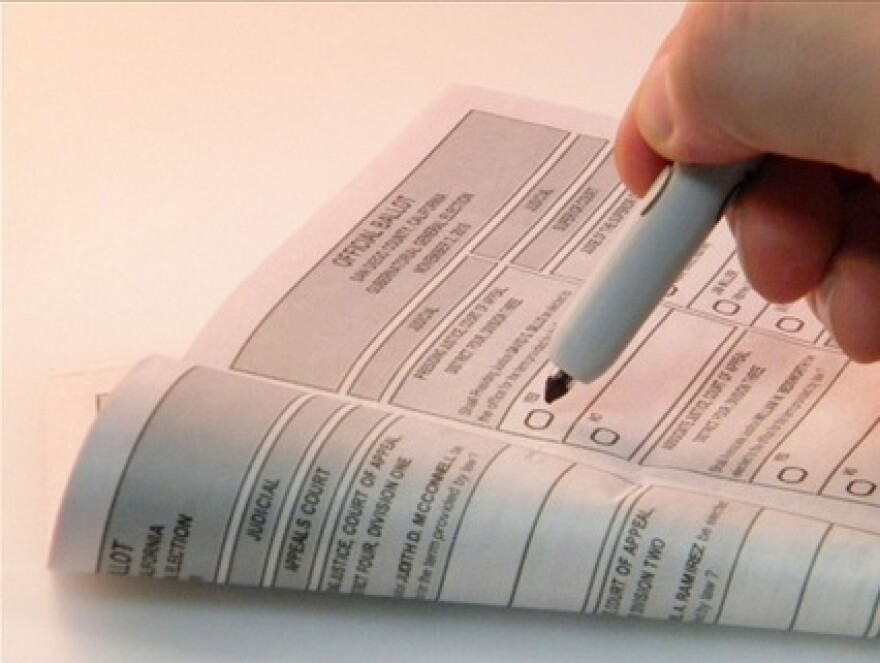 Ahead of any general election, it can be easy for voters to get confused. And, at least one area of Florida is reporting confusion over the 2nd Amendment, the right to bear arms, to a medical marijuana initiative known as Amendment 2 set to appear on the November ballot.
Unlike the last general election, where voters were faced with 11 state constitutional amendments, this year they'll only be faced with three—not counting local ballot initiatives.
"Two placed by citizen initiative and one placed by the Legislature," said Leon County Elections Supervisor Ion Sancho. "Amendment 1, being a conservation amendment, Amendment 2, being a medical marijuana question, Amendment 3 being a question about changing when Supreme Court Justices may be appointed, are pretty straight forward compared to ballot initiatives in the past."
And, according to a staffer at the Leon County Supervisor of Elections Office, at least one person called to say they were going to be sure to vote for the 2nd Amendment on the November ballot.
So, just to be clear, they confused the U.S. Constitution's 2nd Amendment, or the right to bear arms with an initiative appearing on Florida's November ballot on whether to legalize medical marijuana.
And, Sancho called that recent call an "isolated incident."
"Far be it from me to say that human beings can't confuse anything they can possibly get into, but I think the constitutional amendments on this ballot are very straight forward," added Sancho.
And, he says all someone has to do is read the ballot language to figure out the difference. And, National Rifle Association lobbyist Marion Hammer agrees.
"I think gun owners, who are responsible gun owners and know their constitution—both their U.S. constitution and Florida constitution—are not at all confused," said Hammer. "They read, they understand that Amendment 2 that they can read on the ballot is about marijuana. They're not going to vote to legalize marijuana thinking that they're going to protect guns. That's just not going to happen."
University of Central Florida Political Scientist Aubrey Jewett says he hasn't heard of such a case, but this type of voter confusion isn't really shocking around an election year.
"Almost nothing surprises me when it comes to voters these days because there is a pretty big swath of voters who don't pay too much attention to the details of politics," said Jewett. "And, so sometimes, they hear a little snippet or a little phrase and they apply it to what they know, and that does result in confusion sometimes, which is probably what happened in this case."
And, he says if there are more like-minded people who are confused over Amendment 2, it might affect the voter demographic and might affect other races.
"The thought of a lot of political analysts is that having this medical marijuana ballot amendment in November might increase turnout among younger voters who are more interested in legalizing pot—at least as a first step for medical marijuana. Certainly, there's a number of Republicans who feel this was all a trick by John Morgan, a Central Florida lawyer who's a good friend of Charlie Crist to increase Democratic turnout among the key group that often doesn't turnout around the midterm," he added.
He says anyone who'd confuse Amendment 2 with the Second Amendment would likely be at the other end of the political spectrum.
"If you look at who generally is in support of gun rights—there are certainly young people who are supportive of gun rights—but, people supportive of gun rights are certainly more likely to back Republicans in this state than they are Democratic candidates. And, the demographic of gun right owners are more male and there's a gender gap in Florida politics and males tend to be more supportive of the Republican Party as well," continued Jewett.
Meanwhile, several groups have put out voter guides to help with voter confusion and make it easier for people to read the ballot. That includes the League of Women Voters of Florida, which was one of the first to put out a voter guide. And, so far, Executive Director Jessica Lowe-Minor says they have not received any calls relating to the incident.
"This year, our phones have been relatively quiet. I would say from our presentations that we've been doing in the community there does seem to be the most confusion about Amendment 3," said Lowe-Minor. "It's a judicial amendment. It's about judicial vacancies, and who makes those appointments. So, it's a little more complicated than the other two amendments. But, for the most part, people are much more clear this year than they were back in 2012 about the constitutional amendments on the ballot."
All three state constitutional amendments will appear on the November 4th ballot.
For more news updates, follow Sascha Cordner on Twitter: @SaschaCordner.