Florida State University Rebuts New York Times Article On Winston Probe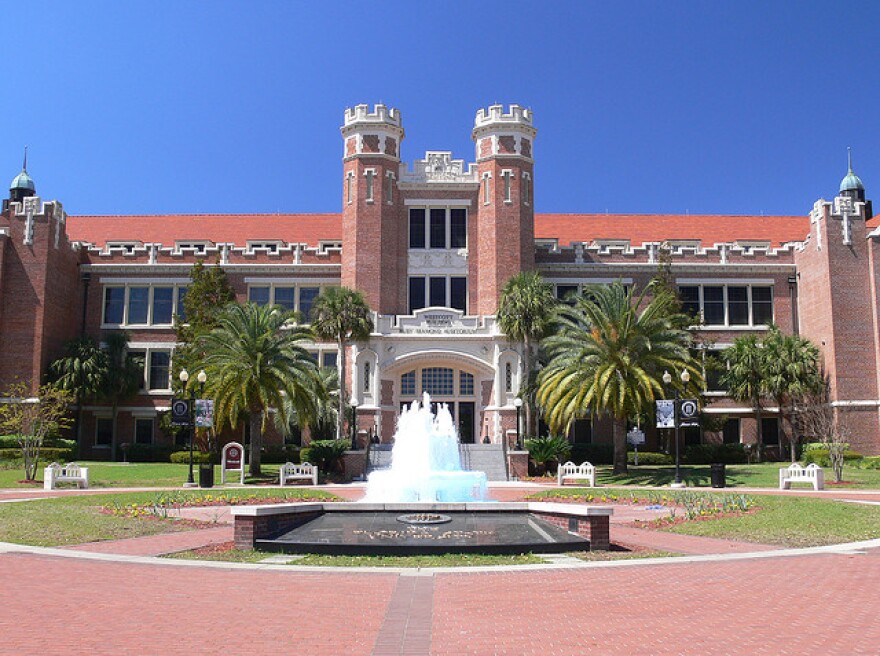 Florida State University is disputing a New York Times article about its star quarterback, a flawed rape investigation and current probe by the federal government.
FSU has remained largely silent about its role in an investigation of rape allegations against its star quarterback, Jameis Winston. Thestate attorney never charged Winstonciting a lack of evidence and flawed investigation by the Tallahassee Police Department.
The episode ischronicled in an article published in Tuesday's New York Times. In a response posted on its website, FSU says it objects to the newspaper's characterization of the university as being uncooperative in explaining its actions to the Times.
The university says it gave the Times a general statement and written responses to inquiries and claims most of its responses were left out of the article. The school also takes issue with what it says is an incorrect portrait of how the university responds to sexual assault victims in general.
FSU says none of its officials outside the Victim Advocate Program received a report naming Winston prior to when the allegations were made public last November. The Times article alleges at least one other person may have previously talked to the victim advocate about a separate sexual encounter involving Winston.
The federal government is investigating FSU's handling of the sexual assault allegations against Winston. The university continues to turn down requests for interviews, but in its statement, it says it has fulfilled all of its legal obligations under Title IX—the section of the 1964 Civil Rights Act governing equal access to sports. The law also spells out how any school receiving any federal money should deal with allegations made by students, faculty and staff.