A unique Tallahassee community celebrates its artists and the art of gift-giving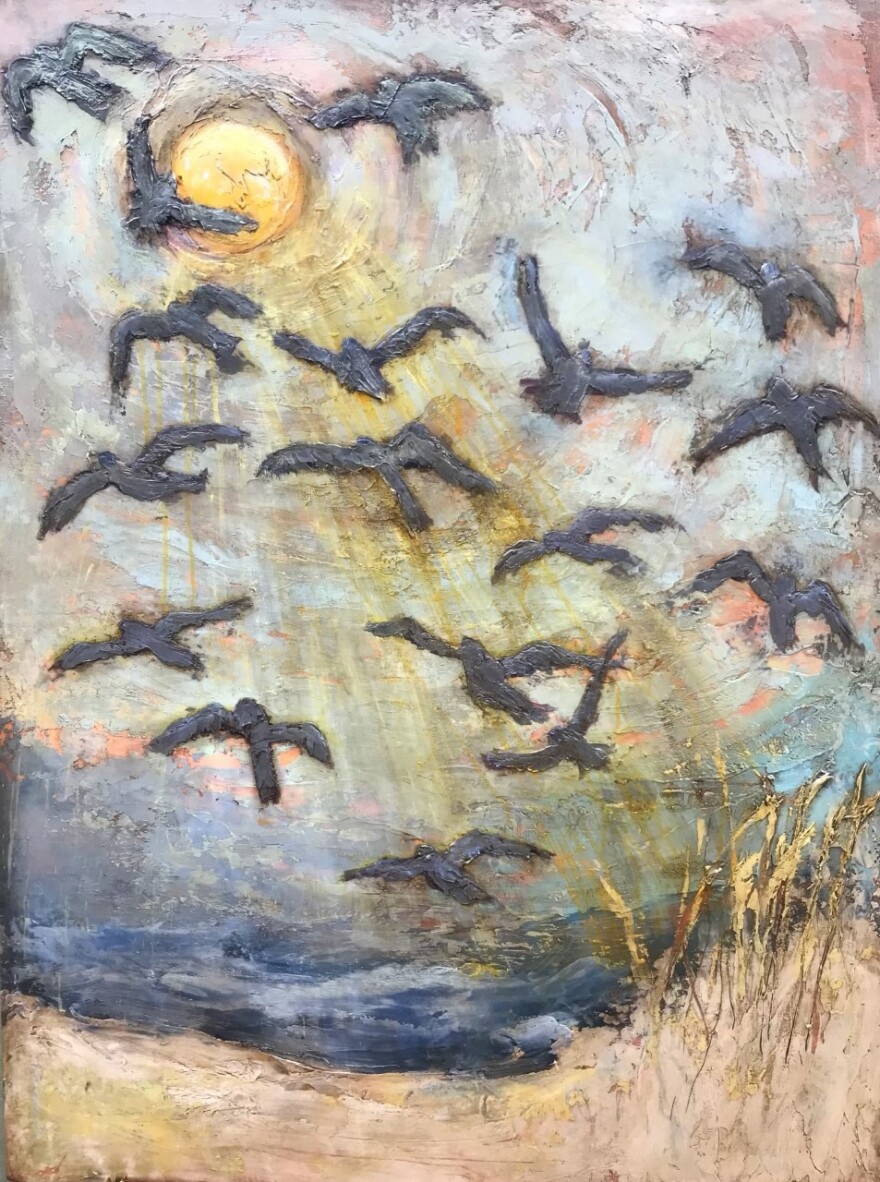 Like so much else at the Miccosukee Land Co-op, the Holiday Art Affair is unique. The artists show their work for sale in the gift-giving season, as is happening all over town -- but some of them say it changed their lives.
The Holiday Art Affair began in 1994, shortly after the death of 17-year-old Jessie Machulis-Thaell. Her mother, Georjean Machulis, hadn't considered herself an artist before that event because she was untrained.
"It was what saved me," Machulis says. "It gave me a focus. I painted everything in sight -- any old furniture, tables and chairs. And I sold every piece I had at that Holiday Art Affair. And we've been doing it all these years, and it's expanded, and it's the most wonderful event."
Anne Hempel has lived at MLC for 22 years. She was teaching when she arrived and making art on the side. Now she's a full-time artist and credits the Holiday Art Affair with inspiring the change.
"I started attending the event and was so mesmerized by Georjean's beautiful, mystical work and also the community's outpour of love for these craftsmen," says Hempel.
Lisa Lazarus has lived at MLC for 15 years, and this is the first time she'll be showing her work.
"But this is where we really show the diversity of the co-op and the amazing creative force that lives here, that created so much of this community," she says. "It's just a lovely evening. I have so many memories from certain artists that I've retained for years because of how special their art is, or we've bought pieces…"
Now they're passing it on, mentoring a 13-year-old neighbor.
"She's crocheting, and she's making these little beaded things," Machulis says. "She's not had a lot of exposure to who she is and validation of who she is. So she's going to be showing for the first time this year. She's quite excited about it. And we're giving her a guiding hand. 'Oh, you're going to have to have a covering, a tablecloth on your table, and maybe some lights…'"
And Hempel's 9-year-old daughter will show at the event for the first time.
"She's making soaps and necklaces and she'll have a small little table by mine," says Hempel. "And she's excited about that. She loves creating art."
The Holiday Art Affair includes live music, jewelry, pottery, sculpture, paintings and crafts. It takes place Friday night, December 2nd, from 5 to 9 p.m., at 9623 Land Co-op Road.