An Unconventional "Messiah" for Tallahassee Bach Parley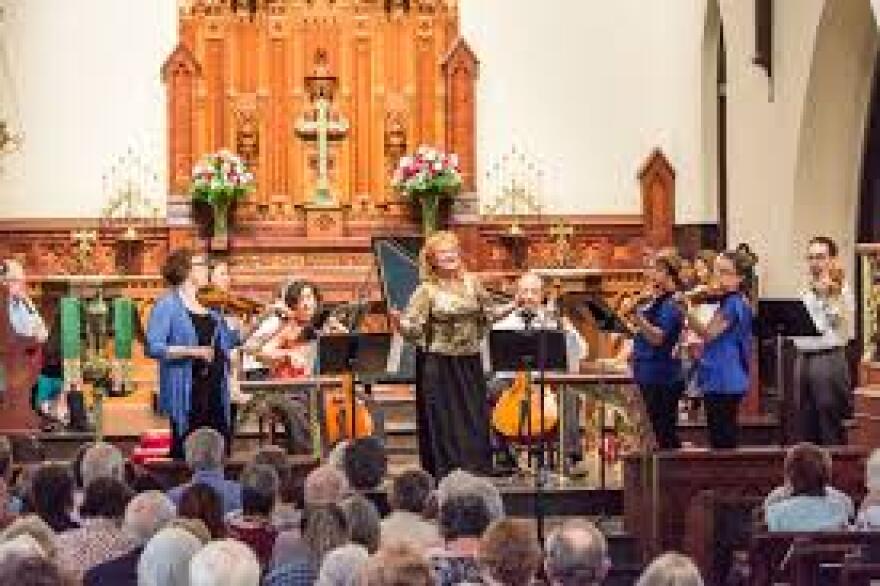 Handel's "Messiah" is seldom played outside of the Christmas season. But a Tallahassee musical group will be performing a very different take on the famous work this coming Sunday (Feb. 9.)
The group is the Tallahassee Bach Parley. Its Music Director Valerie Arsenault said Sunday's "Messiah" performance will require additional artistic personnel in addition to the Parley's regular players.
"We are more so than ever bringing in a lot of guest artists for this concert. We are especially excited about the two Baroque trumpet players – or 'natural' trumpet players. One, Shelby Lewis, is coming from Louisiana. The other, Chris Carillo, is from the (Washington) DC area."
There will also be other guest instrumentalists along with the twelve-voice Bach Parley Chamber singers. Arsenault explained what makes this version of the Messiah so unique is that it features a section of Handel's original that not many people hear nowadays, although the finale will be familiar to everyone.
"We are focusing only on Part Two of the 'Messiah.' Part One is usually done at Christmas. Part Two is more the passion and crucifixion and resurrection stuff, so this is high drama going on and will end with the 'Resurrection' and 'Hallelujah Chorus.'"
Arsenault added the actual sound of the music will be very different from what modern audiences are used to.
"The Bach Parley uses period instruments so they're instruments that Handel would recognize. Our strings are made of gut instead of metal and our trumpets don't have keys or valves. So we try to use those same tools to create something brand new today."
Period instruments will also include a rare set of refurbished early-style timpani or kettle drums to provide the explosive propulsion that drives the climactic chorus.
"We're looking for the drama! Because Handel's 'Messiah' is meant to be entertaining like an opera. So we are going for brisk tempos and lots of feeling in the music. And we find that the period instruments help us to do that as well as focusing on the texts of our singers."
The show won't be exclusively music. Arsenault will give the audience some verbal insights as to how Handel's 'Messiah' came to be as well as some of its hidden treasures.
"I like to give the audience something to listen for; maybe something new that they haven't heard before. And with the period instruments, it can sometimes make an old war horse sound brand new!"
The Tallahassee Bach Parley's very special performance of Handel's 'Messiah' – the way you've probably never heard it – takes place this Sunday, February ninth starting at 3:00 p.m. at St. John's Episcopal Church in downtown Tallahassee.