Mission San Luis Hosts Winter Solstice Celebration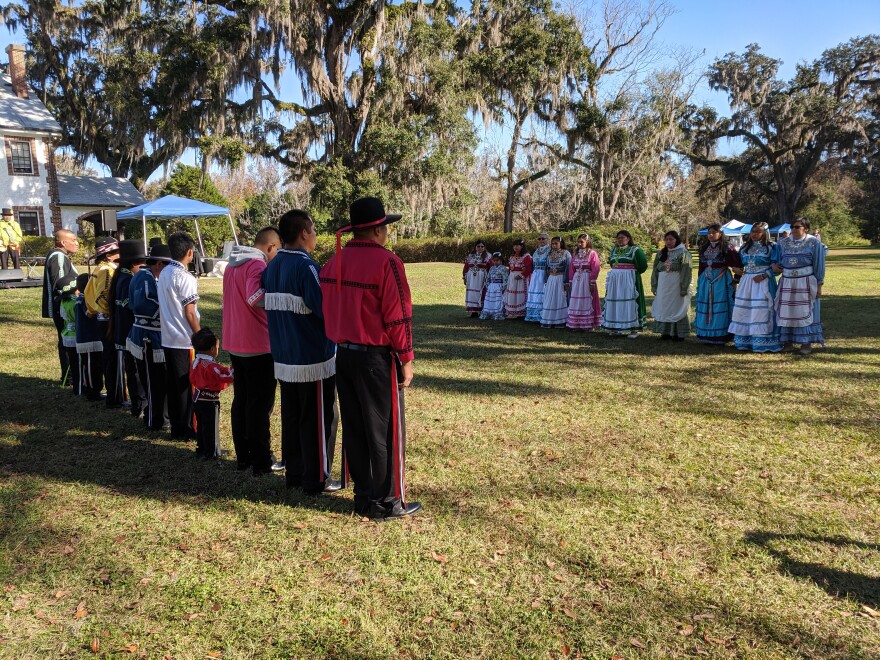 Native Americans have long marked the Winter Solstice with special celebration. Those festivities were very much in evidence at Tallahassee's Mission San Luis over the weekend of Dec. 14 and 15.
Long before there was a Spanish Mission on the site, thousands of Apalachee called the area home. During the weekend's Solstice observance, visitors were learning about the unique story of many Southeastern tribes, from folks like the Mississippi Choctaw's Priscilla Williams.
"We try to showcase a lot of our culture," she explained. "Dances, singing, chanting, storytelling. All that so people can see we still have our culture going."
Meanwhile, Annette "Painted Raven" Abbondanza from Ocala was explaining the therapeutic powers of music produced by the Native American flute.
"It's very meditative and we also try to showcase the musical versatility of the Native American flute in today's modern society and musical styles."
It was a Tallahassee gathering of today's tribes where a thriving ancient Apalachee settlement once stood.