Tallahassee Chamber's Consolidation Group Convenes; Gillum Skeptical Of Motives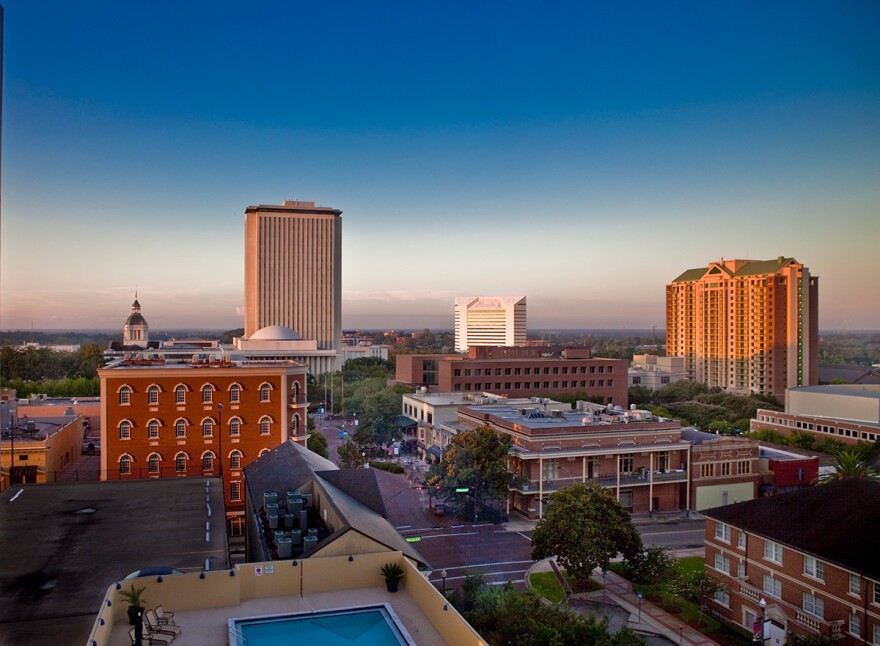 The Tallahassee Chamber of Commerce is undeterred in its quest to explore consolidating city and county services. Despite high-level opposition the Chamber has moved ahead with a study committee.
The Chamber's Consolidation Study Group is a Tallahassee Who's Who: Former Florida Supreme Court Chief Justice Major Harding, noted attorney Martha Barnett, FSU Political Scientist Carol Weissert and lobbyist Daerrick McGhee, along with others. The committee is looking into recommendations by a report paid for by the chamber that states the residents could save money and services provided more efficiently if Leon County and the City of Tallahassee merged some services. But Tallahassee Mayor and democratic gubernatorial candidate Andrew Gillum believes the push for consolidation is politically-driven.
"Consolidation as a political tool is just not of interest to me," he said in a wide-ranging interview in March. "I'd love to give this more credit, but I'm not convinced there's no other rationale for this discussion other than a political one."
Tallahassee remains a democratic stronghold while the unincorporated areas outside it are becoming increasingly Republican-leaning. The Chamber's workgroup held its first meeting Wednesday and will continue for the next four months.
It's been more than 20 years since Leon County voters rejected a city-county government consolidation. Weissert says local governments are facing long-term issues, like financing::
"The legislature is slowly but surely deleting local governments ability to raise taxes and to have that end--Taxpayers don't want to pay more taxes so I think the fiscal issue is an important one."
Weissert notes consolidations are difficult but the idea shouldn't be immediately dismissed and that there could be alternatives. Tallahassee Mayor Andrew Gillum is skeptical of the idea. The Tallahassee Chamber's work group is expected to meet for the next four months.
The committee is comprised of nine members:
Chief Justice Major Harding (Chairman) – Retired Florida Supreme Court Chief Justice, Ausley McMullen
Martha Barnett – Retired Senior Partner, Holland & Knight
Rear Admiral Rick Grant, JAGC, USN (Ret) – Municipal Code Corporation
Lee Hinkle – Retired Vice President, Florida State University
Darrick McGhee – Vice President of Government Relations, Johnson + Blanton
Dr. Jerry Parrish – Chief Economist & Director of Research, Florida Chamber Foundation
Dr. Larry Rivers – Distinguished Professor of History, Florida A&M University, Former President, Fort Valley State University
Glenda Thornton – Attorney, Past Chair of the Greater Tallahassee Chamber of Commerce
Dr. Carol Weissert – Director, Leroy Collins Institute, Florida State University