Festival of Trees to Benefit Big Bend Habitat for Humanity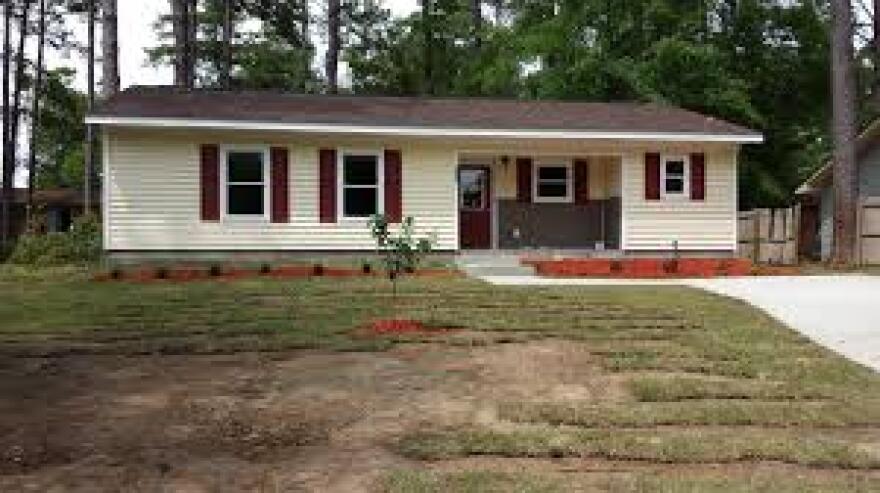 Big Bend Habitat for Humanity is getting a jump on the holiday season. The organization's popular Festival of Trees will be happening this Friday and Saturday (11/17-18) at the Goodwood Museum and Gardens.
Big Bend Habitat for Humanity Executive Director Antoine Wright said his organization has been very busy of late.
"Our housing production is up!" he exclaimed. "We've got a schedule of hopefully another 6 or 7 homes this year to be built. We're trying to hit a goal of about 10 for the year, so it's exciting times."
Last week, Habitat turned over two new homes in the Sabal Palm neighborhood to their families. Those houses were built with the financial and volunteer support from the City of Tallahassee. Now, both Wright and Habitat Board Member Leslie Smith are hoping for more support from the entire community in connection with this weekend's Festival of Trees.
"This is our 9th year so we are rounding the year on 10."
"Yes, we're excited! Next year is the 10th anniversary for Festival of Trees. It's going to be fun. EVERY year is fun!"
"The last 4 years we've hosted it at Goodwood Museum and Gardens so it's a lovely place that's especially festive."
For those unfamiliar with the Festival, Smith said the concept is pretty straight forward.
"These are artificial trees and wreaths. We also added wreaths to Festival of Trees. And what we encourage are businesses and individuals to purchase a tree from 4 feet to 6 ½ feet – or a wreath – and then decorate it however they want."
Such decorations can get quite creative, Smith declared. For instance last year, a local craft brewery festooned its tree with beer-related decorations. And of course there are always FSU Seminole-themed trees.
"And what we do is set them all out in an arrangement at Goodwood with lights and everything and festive music and people can come out and bid on those trees, so it's an auction," Smith said.
And, remarked Habitat Executive Director Antoine Wright, folks can take part even if they're not in the market for a holiday tree or wreath for themselves.
"Sometimes folks don't need an extra tree in the house. They've already got a tree, but they'd like to support. So the 'Double Your Joy' concept is they have the ability to have the joy of supporting Habitat for Humanity financially and then what we will do is partner with several other agencies to donate that tree to a family that hasn't had a tree. And we do that with several partner agencies including Brehon, CCYS, Children's Home Society last year."
Which, added Board Member Leslie Smith, is a great way to spread the holiday love around.
"So if we can help Brehon by donating a tree to a mom and a baby, we would love to be able to do that. And it's an easy way for people to come out on Friday or Saturday, find a tree that they think somebody would absolutely love and then let us deliver it to those people. So it's just something that is very heartwarming all around."
Of course, there will also be food, music and all manner of other fun, including a Saturday appearance of the Jolly Old Elf between ten and noon.
"Santa will be there," Smith interjected. "This might be the first Santa of the season for kids to come out and visit, so we'd love to have you out there. It's completely free. Come out and enjoy that."
Catch the Festival of Trees preview party Friday from 6:00 p.m. until 9:00 p.m. Saturday's happening is from 10:00 a.m. until 5:00 p.m. all at Goodwood and all to benefit Big Bend Habitat for Humanity.