"Blackbird" Makes Tallahassee Debut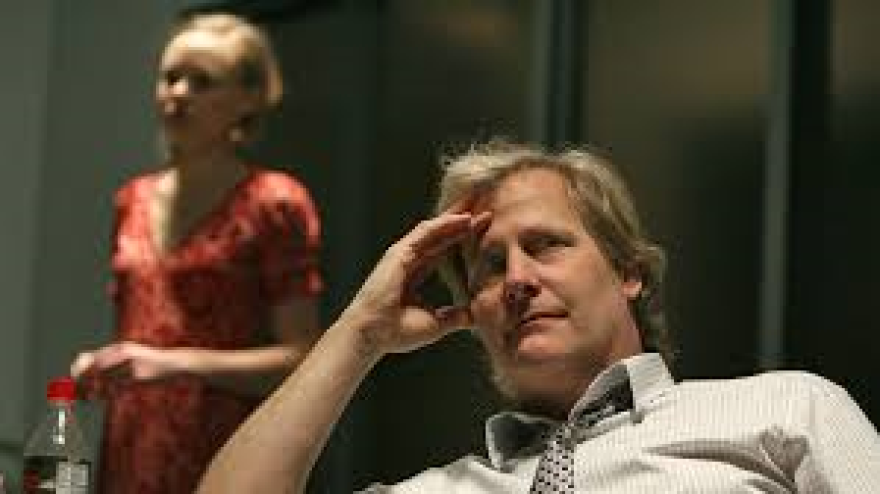 A Tallahassee theatre group is tackling a controversial and thought-provoking topic over the next few weekends. This will be the first local production of "Blackbird".
It took the Olivier Award in London for Best New Play in 2007. Then it was staged on Broadway starring Jeff Daniels and Michelle Williams. Now it's in Tallahassee.
"I'm Jeff Mandel. I'm the Director of 'Blackbird' put on by Polyphonic Bonsai Productions."
Just about all plays have directors. But not too many have what is essentially a cast counselor.
"I'm Dr. Louise Reed Ritchie. I am the dramaturg and I'm using my background from when I worked as a clinical psychologist to help the directors and the actors understand the motivations and the potential backgrounds of the characters in this play."
One of those characters – named "Ray" – is being played by:
"Dr. David Guthrie. I'm faculty; assistant professor of Nursing at Florida A&M University. And I've worked in psychiatric nursing before and mental health facilities. And I'm bringing my background into the character that I'm playing."
The need for all of this psychological and clinical background becomes apparent, said Director Mandel, when you hear the story line for the play.
"The play opens with a man in his 50s or 60s and a woman in her mid/late 20s in a room. And what comes out is that 15 years earlier, they'd had a sexual relationship. He went to prison, moved to another town, changed his name and identity and 15 years later, which is when the play opens, she has tracked him down and come to confront him."
As Mandel explained things quickly get complicated and the plot soon flies in the face of common stereotypes.
"It would have been very easy for this to be a melodrama, which is to say where one character is all bad and evil and one character is all good and justice triumphs in the end. This play isn't like that at all. It's about the messy complexity of such a situation."
Dr. Ritchie said much of the burden for capturing that complexity falls on the character of "Ray" played by David Guthrie.
"Most roles that you play you can easily see the good and you can find a way of identifying, but normal people don't want to identify with someone who molested and entrapped a girl of 12."
Difficult even for Guthrie, who has the professional experience and insight to grasp both the affable normalcy and sociopathic demons that co-exist in Ray.
"Being a clinician myself, I would always look or observe the patient from the outside and so that was an interesting turn for me to try to "embrace" Ray's feelings and potential to try and perform the character."
Dr. Ritchie acknowledged "Ray" isn't the only conflicted and complicated character on stage.
"There are so many layers to both characters, including to the one that Robin Jackson plays, 'Una'; so many fascinating layers that you leave and you want to talk about it because the people you went with may have seen the characters a very different way than you do."
And indeed, Director Mandel says there will be an open audience discussion after at least one of the play's stagings.
"We open on (Friday) June 30th. We're going to be playing at the Schnittman Theatre in Railroad Square and we're playing for two weekends, Fridays and Saturdays at 8:00 p.m. and Sunday matinees at 2:00. 'Polyphonic Bonsai.com and there will be a ticket buying link on the site."
All involved admit "Blackbird" is a tough story, but a story that must be told.