Animated Film Festival at All Saints Cinema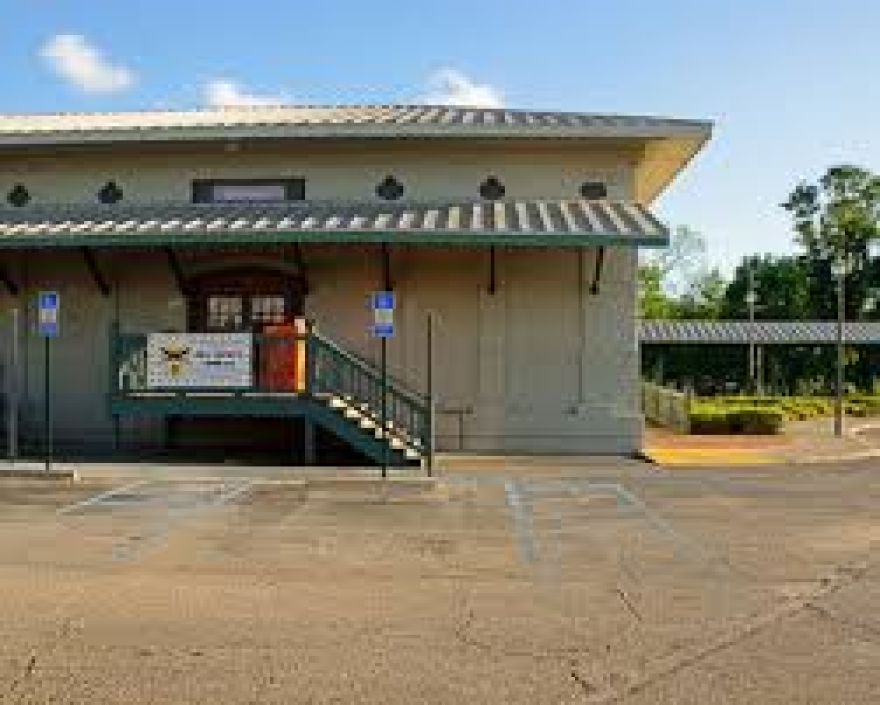 A special kind of film festival happens at Tallahassee's All-Saints Cinema this Thursday through Sunday (6/15-6/18.)
The Florida Animation Festival is a presentation of the Tallahassee Film Society, whose secretary is John Fraser.
"The Tallahassee Film Society started it last year in 2016," Fraser said. "We've been around 17 years, showing an eclectic mix of films at All Saints Cinema."
That movie house is the former Amtrak ticket counter and waiting room in the old Seaboard Freight Station off Tallahassee's Railroad Avenue. But isn't the word "animation" synonymous with the word "cartoons"?
"It is cartoons, but we think it's a lot more than that," Fraser explained. "We think it takes a special creativity to produce an animated short or an animated full-length feature, which can be very well done and very beautiful and have a message to it."
But even among animation fans there are differing schools of thought. There are those who love the painstakingly hand-drawn frames of old-school films like the classic Disney features such as Snow White or the Warner-Brothers cartoons from the 40s, 50s and 60s. Today, computer-aided imaging is the way most animation is done. And Jonathan Stone, head of digital production for the FSU Film School, said the creative process is no less painstaking when computers substitute for celluloid and paint.
"Most full-length animated films these days are taking two, three, four years and sometimes longer to make. In some cases when you look at the process of making a full-length feature film, it can take longer than a regular live-action film for instance. And they are looking into more narrative-based stories and are trying to become a bit more adult oriented for true narrative storytelling and not just animation for kids, right?" Stone said.
John Fraser added this festival's films will cover the gamut.
"We have Oscar-nominated short films, we have several animated feature films, most of our films will appeal to families; G-rated, PG-rated, PG-13, it's a variety of things, some brand new, some a little older, but a lot of family fare."
And Jonathan Stone remarked there will be more than movies being shown. People with a lot of experience in actual filmmaking will be sharing the secrets of how it's done.
"We have myself, I'll be doing a keynote presentation on the film 'Hugo' and then another one of our faculty members who is actually an animation director, Jason Maurer, will be speaking about the specifics of sound in animation."
Stone said that learning opportunity will even extend to the evening reception, which takes place on Thursday.
"The 'AniMotion Social'," he explained, "is an event that will be the kickoff for the festival and four of our student films will be presented and the actual directors will be on site to be able to talk about their films, so if you come out and you come to the social, you'll be able to actually meet the directors and talk a little about their process and see their films."
The Film Society's John Fraser said the festival has yet another connection to Florida State this coming Friday.
"'The Great Mouse Detective.' We're showing it on the second day, it's a free showing at 10:30 in the morning. It's an animated film from the 60s and we're showing it because Richard Portman, who passed away earlier this year, was a faculty member in the FSU Film School."
Portman is best known for his work on "Young Frankenstein," "Paper Moon" and "The Deer Hunter," which brought him an Academy Award. There is much to the festival, which runs through Sunday and you can get the complete cinematic lineup at: www.floridaanimationfestival.com.