Tallahassee embraces "Million Bones" project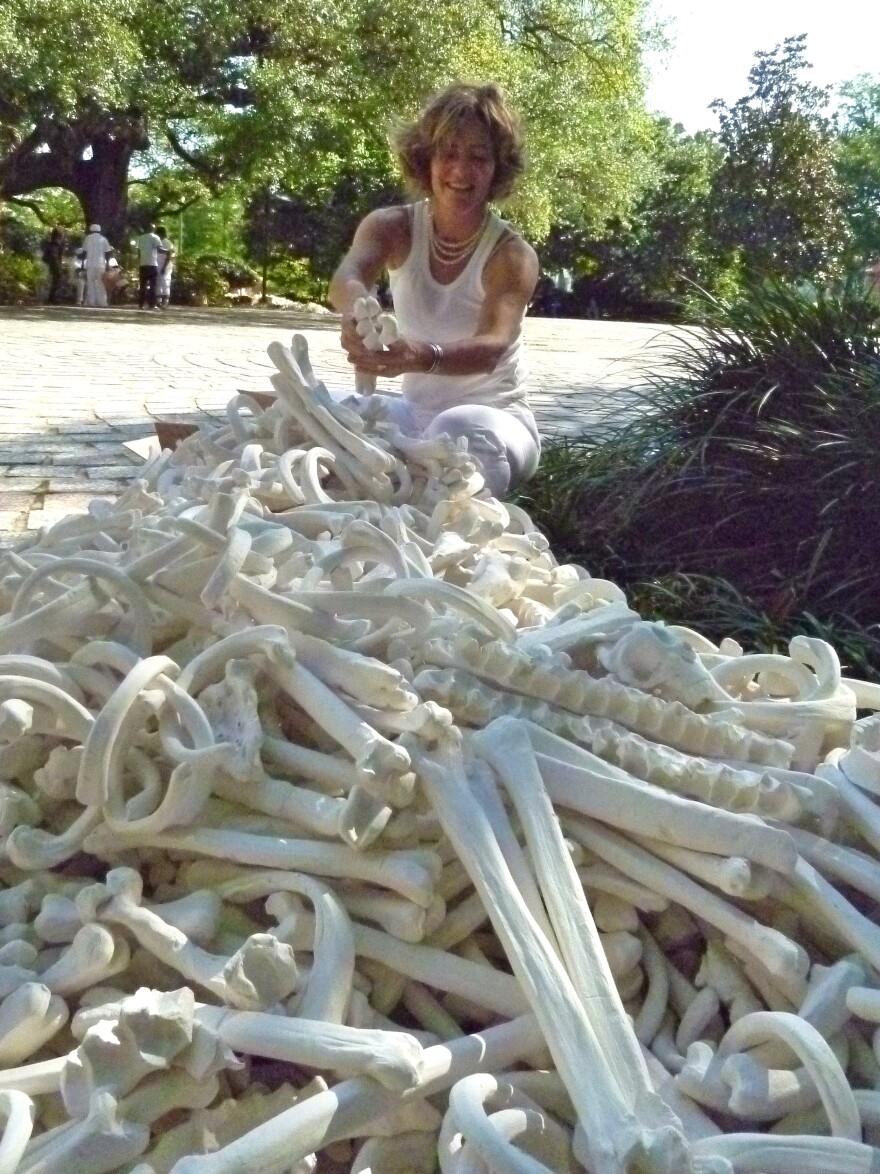 The Bones of genocide victims bear mute testimony to the extremes of human cruelty. Ryan Benk reports in Tallahassee, a Florida State University Professor is calling attention to victims of atrocities, using hand-made replicas of those bones.
The Million Bones Project is an art-activism initiative started two years ago by New Mexico artist Naomi Natale. She plans to place a million clay bones on the Washington Mall next year. Two organizations, Students Rebuild and Bezos Family Foundation, are pledging one dollar for every bone created. Jane McPherson, FSU professor and Tallahassee organizer, says the city has embraced the cause.
"We're really excited by how successful this project has been. We initially promised to make 25 hundred by a year from now and now we've got 65 hundred already. So, we're feeling really delighted by that. But, the biggest number is one million bones right."
Tallahassee will participate in a "Day of Action" ceremony this Saturday. Participants will be laying bones in Bloxham Park to raise awareness about genocide in Congo and Somalia. Similar events will take place in state capitals around the nation.