A plan to use the state-backed property insurer to save Florida's industry from meltdown gets its first taker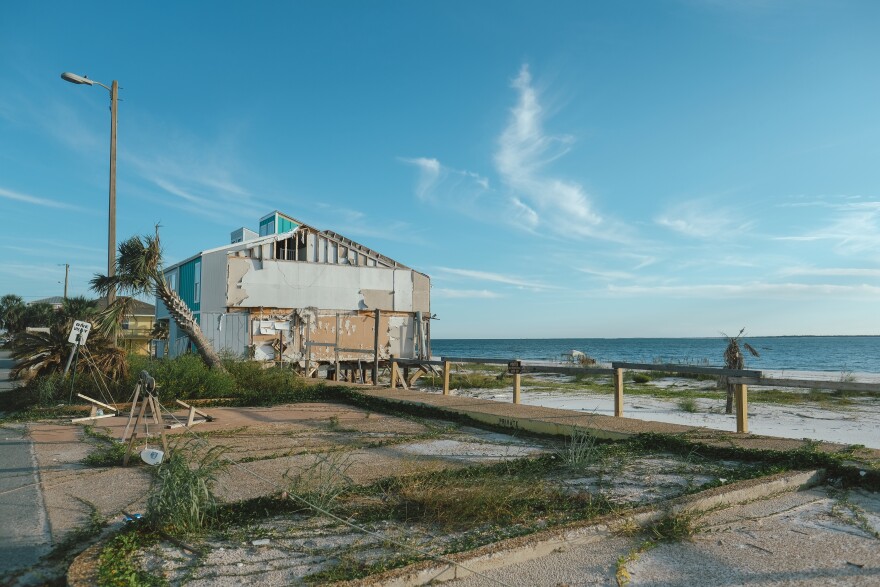 A day after getting hit with a financial-rating downgrade, on Tuesday United Property & Casualty Insurance Co. became the first Florida property insurer to take part in a stopgap state program aimed at maintaining coverage for homeowners.
United, which had about 185,000 policies in Florida as of March 31, was one of three insurers downgraded Monday by the Demotech ratings agency amid widespread financial troubles in the state's property-insurance market.
Financial ratings are important, in part, because mortgage-industry giants Fannie Mae and Freddie Mac require homes to be insured by financially sound companies. For insurers rated by Demotech, Fannie Mae and Freddie Mac require "A" ratings or better.
The downgrade Monday dropped United's rating from "A Exceptional" to "M Moderate." Ordinarily, the drop below the Fannie Mae and Freddie Mac standards likely would force United customers to find other insurance coverage.
But the Florida Office of Insurance Regulation last week announced a program that involves the state's Citizens Property Insurance Corp. acting as a financial backstop for private insurers that get downgraded. Citizens will take on a reinsurance role to help make sure claims get paid if insurers go insolvent.
The arrangement is designed to satisfy Fannie Mae and Freddie Mac. It uses an exception in Fannie Mae and Freddie Mac standards that applies when reinsurers take responsibility for paying claims if insurers go belly up.
The Office of Insurance Regulation posted information on its website Tuesday that said United will participate in the program.
Regulators put together the program after Demotech indicated it could downgrade about 17 insurers. Along with downgrading United, Demotech on Monday withdrew financial-stability ratings for Weston Property & Casualty Insurance Co. and FedNat Insurance Co. The Insurance Journal first reported the downgrades.
It was not immediately clear whether Demotech will downgrade additional insurers — or whether United, Weston and FedNat were even part of the potential 17 downgrades that prompted regulators to put together the new program. Demotech did not disclose the names of companies it was scrutinizing.
In an order issued Tuesday about the program, the Office of Insurance Regulation cited the possibility that downgrades otherwise could leave homeowners with few choices but to seek coverage from Citizens. The state-backed company was created as an insurer of last resort but has ballooned to covering more than 900,000 homes as private insurers have dropped customers to shed financial risks.
"The sudden loss of an acceptable financial strength rating for numerous insurers, effective during the Atlantic hurricane season, would have a significant, immediate and adverse impact on the welfare of Florida insurance consumers, insurers, agents, and the overall property insurance market," said the order signed by Insurance Commissioner David Altmaier. "The majority of policies from downgraded insurers would likely be forced to seek coverage from Citizens as a result of the loss of the financial strength rating. This temporary reinsurance arrangement allows those insurers to remain viable, to continue to provide coverage for Floridians, and to keep policies out of Citizens."
Under state law, another agency, the Florida Insurance Guaranty Association, pays claims when insurers go insolvent. Under the new arrangement, if the association reaches its claims-paying limit, Citizens as a reinsurer would step in and cover claims.
Regulators have said the new program is temporary, but serving in the reinsurance role could create additional financial exposure for Citizens.
Citizens has cash and buys reinsurance on the private market to help pay claims. But if the cash and reinsurance are not enough, it can collect additional money from policyholders throughout the state — a process known as collecting assessments — to pay claims.
Gov. Ron DeSantis called a special legislative session in May to address the property-insurance system, but problems have persisted. A report issued July 1 by the Office of Insurance Regulation, for example, said 27 property insurers were subject to "enhanced monitoring" because of their financial conditions.
Signs had emerged in recent months of financial problems at United and FedNat.
United said in July that its board had started a "review of its strategic and capital raising alternatives" that could include moves such as a sale. FedNat reached an agreement in May with the Office of Insurance Regulation that called for it to cancel policies and shift other policies to an affiliated company, Monarch National Insurance Co. Monarch has an "A Exceptional" rating from Demotech.