Local Officials Rally Behind Amendment 10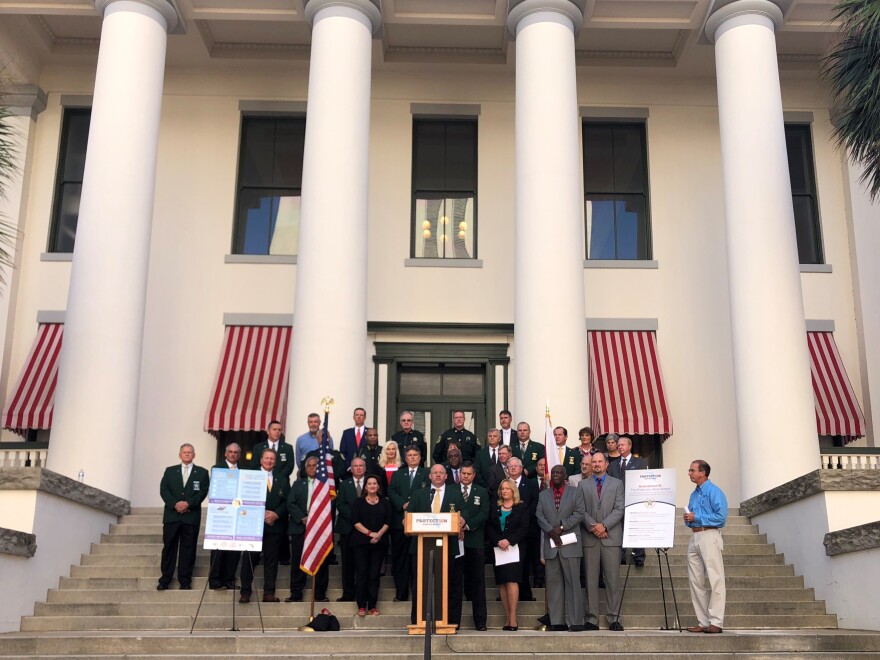 Florida officials are rallying behind Amendment 10, which would require certain local offices be elected rather than appointed. A number of local agencies gathered at the Capitol Monday to launch a statewide initiative supporting the proposal.
Florida sheriffs, tax collectors and clerks of the circuit court say the so-called "Protection Amendment" is necessary to make sure citizens have a say in who represents and works for them.
"This amendment ensure that all constitutional officers report directly to the people, rather than charter review boards with special interests, county employees or another layer of officials," says Martin County Clerk of the Court Carolyn Timmann.
Some counties across the state have established charter governments. In these governments, certain posts like property appraiser and tax collector can be appointed by the county commission, rather than through a direct election.
Proponents of Amendment 10, like Timmann, say this erodes citizens' constitutional right.
"I'm so dismayed that some local government officials are desperately trying to block their own constituents from voicing their choice about whether they want independent, locally-elected and accountable elected officials," argues Timmann. "That just amazes me."
Those against proposal include officials from Volusia, Broward and Miami-Dade counties – all of whom have charter governments. They claim the amendment is an attack on local government.
But Timmann argues it's not interfering with local ordinances; it's ensuring all officers are held accountable.