Like Scott, Crist Chooses Hispanic Running Mate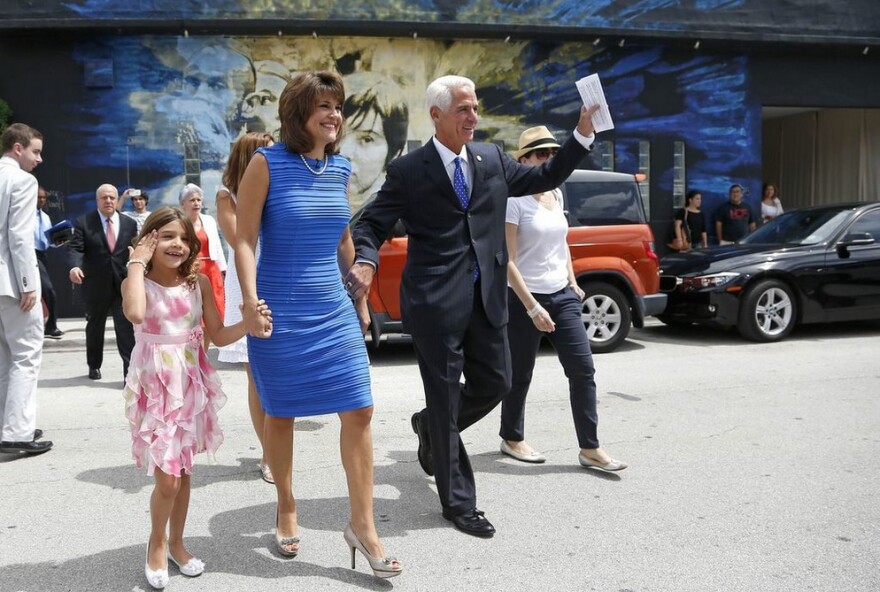 Republican-turned-Democrat gubernatorial candidate Charlie Crist has picked his running mate, and it's the Florida Democratic Party's Vice Chair Annette Taddeo-Goldstein.
At a Miami stop Thursday, Crist announced he'd chosen Taddeo-Goldstein to be by his side as he hopes to go head to head against incumbent Governor Rick Scott.
"And, I'm so proud of her. She is a working Mom, a great Floridian. She has a heart of gold, a beautiful family, even her mother is here today. And, she truly is the American dream come true. I'm so glad she said yes. Thank you so much for saying yes," said Crist.
And, she says there's one main reason she said yes.
"We have a lot of problems to solve and we don't need someone who's going to divide us. You know, when Charlie asked me why I wanted to do this job, my answer was simple: together we can make a difference. Juntos todos podemos hacer una gran diferencia," said Taddeo-Goldstein.
Like Scott, Crist chose a running mate with a Hispanic background. While she spent most of her life living in Florida, Taddeo-Goldstein is a native of Colombia. She also heads Miami-Dade County's Democratic Party, and has had other leadership roles within the party.
Meanwhile, Crist still has to face off against former Senate Democratic Leader Nan Rich in the August 26th primary. She has not yet picked her running mate as yet.
For more news updates, follow Sascha Cordner on Twitter: @SaschaCordner.