Fla. Senate Votes To Give School Districts, Parents Control Over Book Selection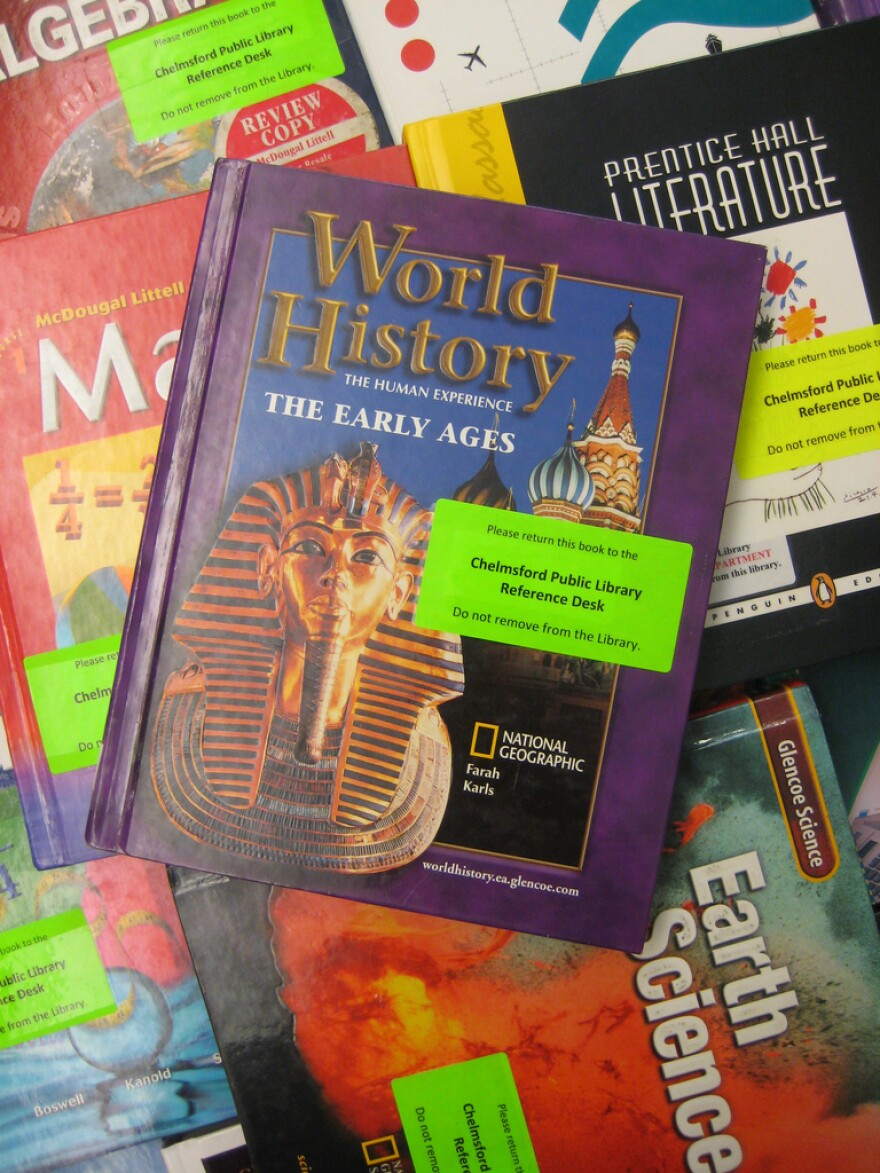 The Florida Senate narrowly passed a bill Friday giving school districts sole control over selecting textbooks and curricula and taking that power away from the state education department. The local-selection option has been available to school districts since last year, but none of them has chosen it so far.
The Senate passed the bill 21- 19, with five Republicans siding with Democrats in voting no. Sen. Alan Hays (R- Umatilla) says his bill is for parents.
"Over and over and over again, I have been approached by parents in my district and from those outside my district, saying, 'We are very, very concerned about the content of the instructional materials that is being used to teach our students,'" he said Friday on the Senate floor.
In a recent interview with Florida Public Radio, Hays said some parents have complained to him about math teaching methods, including one assignment Hays saw for himself.
"You draw a square and you cut it into sections and in the end you divide them diagonally, and then you write the numbers of the problem around the square and everything, and it's just a bizarre thing," he said. "It's a whole lot easier if you teach a young person to memorize their multiplication table and then—bingo bingo—you can get the thing solved."
But Hays says by far the most common complaint he's heard is about literature parents perceive to be inappropriate. And that's exactly why some lawmakers fear the bill—which puts parents on instructional review committees. Sen. Geraldine Thompson (D- Orlando) says the measure opens the door to censorship.
"We may have school boards that object the work of Mark Twain or object to any kind of emphasis on different beliefs, different lifestyles, and so I think that it's dangerous," Thompson says.
And several lawmakers speaking out against the proposal say it does something that's already possible under current law.
Sen. Eleanor Sobel (D-Hollywood) says, "This is not really a sensible bill because we already have this law in place and school boards have not taken advantage of it."
Since last year, Florida law has allowed school boards to choose a local textbook adoption program that would preempt the state-level process. Not one has embraced that option. But Sen. Rob Bradley (R-Orange Park) says school boards should take responsibility for what's taught in their districts.
"If school boards don't have control over their curriculum and textbooks, really what do they do? That's kind of their fundamental job—I mean, other than negotiating a union contract and figuring out who picks up your kid on a bus," Bradley says.
But some Democrats say school boards don't currently have textbook selection in their budgets. Sen. Gwen Margolis (D-Miami) says the current process is much more efficient: A state panel of experts gives districts several textbook options for every subject.
"They have a contract. They buy it cheaper. It's easier. Somebody else has gone through a dozen books," she says.
Others call the bill an unfunded mandate that could cost school districts hundreds of thousands of dollars. But Hays says they'll get at least some money from book publishers.
"Current state law authorizes each school board to assess a fee of $3,500 for every book that is reviewed," he says. "Now, that will pay the expense."
The House version of the bill, sponsored by Rep. Matt Gaetz (R- Fort Walton Beach), has reached the floor of that chamber as well.