Out Of The Fryeing Pan, Into The Fire With Expert Witness Testimony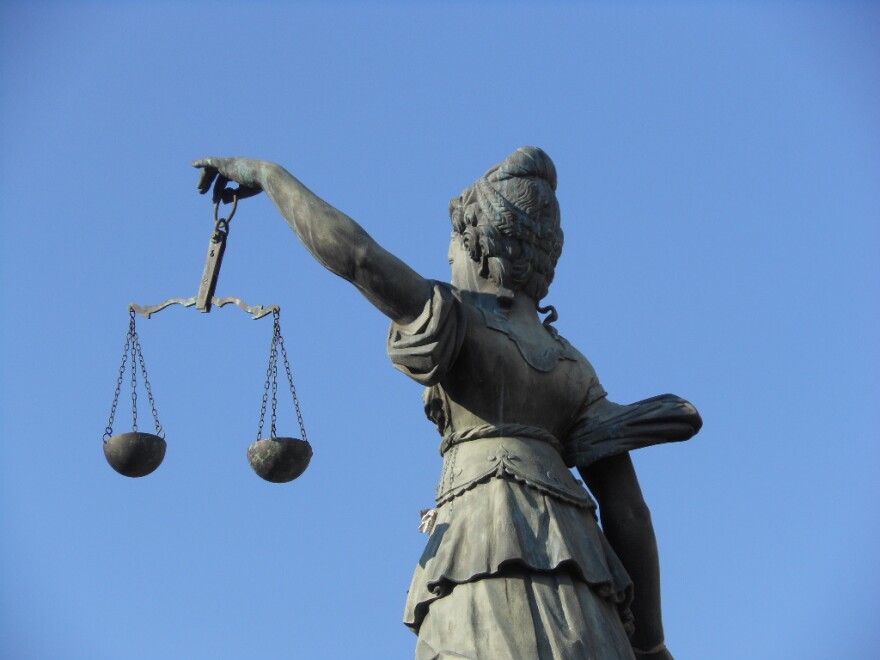 The Florida Bar Board of Governors is pushing back against the state's expert witness testimony law. The law determines what kind of scientific testimony can be brought before a court of law.
It all comes down to a dusty old legal debate on two standards for expert testimony: Frye and Daubert. This debate isn't limited to Florida either. Federal courts, and many state courts are on the Daubert side, but there are still some hold outs. In Florida, the Legislature sides with Daubert while the Florida Bar and Supreme Court stick with Frye. Now, what does this all mean? Seth Miller from Innocence Project of Florida is a Daubertite and he says we need good science in the courtroom.
"The reason people should care about the difference between Frye and Daubert is because one provides the court a real tool for keeping unreliable scientific evidence, particularly junk science, out of courtrooms," he said.
Frye originated with a 1923 case involving polygraph or lie detector evidence. The practice wasn't generally accepted in the scientific field, and was thrown out. Courts used this general acceptance standard until the 1993 case, Daubert v. Merrell Dow Pharmaceuticals. In that case, the Supreme Court found that scientific testimony or evidence should not only be relevant, but reliable. The debate is significant in the criminal justice system, where scientific evidence can make or break a case. FSU College of Law Professor Mark Spottswood says reliability is key.
"There may be other kinds of very commonly accepted testimony that are trusted by experts within their field, but we might say your whole field isn't that reliable," he said.
For instance, scientists once believed the Earth was at the center of the solar system. Many say science evolves, and scientific evidence in courts should evolve with it. While general acceptance is a factor in passing the Daubert hurdle, it is not the only factor. Trial judges also consider how the testimony is supported scientifically: factors like replication, peer-review and bias. Spottswood says scientific scrutiny could bring real changes to criminal investigations.
"Now under Daubert there's been a brewing controversy about various forms of criminal forensic evidence. Things like whether it's bite mark testimony, hair and fiber analysis, even things that people just assume are very reliable like fingerprints," he said.
In 2009, The National Academy of Sciences dug deeper and posed the question: is there science in forensic science? Some practices, like DNA testing, toxicology and drug analysis are laboratory based, and supported by the scientific method. Others, like hair analysis, bite marks, even fingerprinting lack a strong scientific underpinning. Seth Miller says there are real problems with relying on faulty forensics.
"If the evidence is not scientifically reliable, then better that we spend those resources to keep it out than have it come in, cause a wrongful conviction and possibly have to pay many millions of dollars of resources to that individual after they get exonerated later on," he said.
But it's not always simple. Daubert gives trial judges a lot of flexibility to accept or reject scientific evidence. But judges aren't often scientists, and may rely on the same evidence they've supported for years, like fingerprints. Frye fans say pretrial evidence hearings under Daubert would be prohibitively expensive. But Mark Spottswood says growing pains aside, the goal is to build a more reliable criminal justice system.
"If we're going to rely on advancing science in an increasingly complicated world, it's going to take time and effort to figure those things out. And I don't think the answer is to have judges just skip past those questions to make litigation as cheap as possible," he said.
Now why should the layman care? What's the big deal? Well, the Frye versus Daubert debate played a role in the 2013 trial of neighborhood watchman George Zimmerman. Zimmerman was on trial for the death of black teenager Trayvon Martin. That year the Florida Legislature shifted the state to Daubert, but the case was tried under the old standard. The testimony in question was about a 911 call that captured the final confrontation between the two men. Audio expert Alan Reich analyzed the tape and concluded it was Martin who screamed in fear, and not Zimmerman. Ultimately the judge threw out the expert testimony under the Frye test, and the jury was left to interpret the call. Colin Miller at the University of South Carolina College of Law says there's always a chance the case could've gone differently under Daubert.
"You know, you wonder, it depends again, it's speculative, but if we could say, authenticate the voice of Trayvon Martin as screaming out sort as the person being attacked, you could imagine that analysis possibly going differently," he said.
Federal courts and a majority of states now adhere to Daubert. But last week the Florida Bar Board of Governors voted to recommend the Supreme Court to stick with the Frye test. The ball is now with the Supreme Court to decide if Florida will make the shift.