Cascades Park Developer Identifies "Sinkhole" as Drainage Sump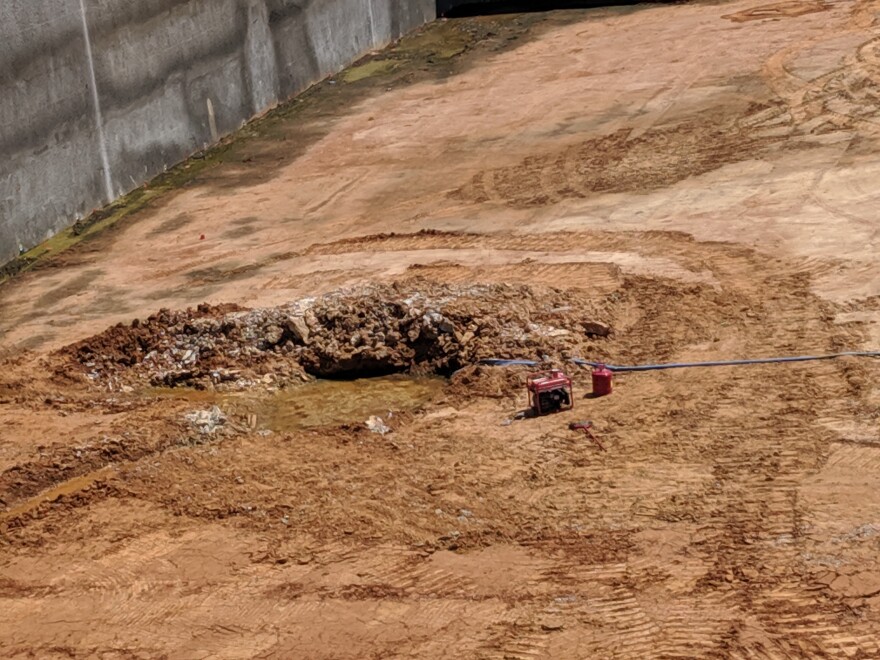 The head of the Cascades Park development project says what appeared to be a sinkhole on the work site is actually a collection point for ground water building up behind a nearby retaining wall.
North American Properties Partner Shawn McIntire reacted to a photo of the site that was taken by a concerned passerby over the weekend of Sept. 7.
"As water runs out, we direct it to a central location and then pump it out from there," he explained. "That picture is of the hole that we dug to collect the water coming out of the wall so we can pump it away."
That statement was confirmed on Sept. 9 by the Florida Department of Environmental Services. At the same time, the Cascades Park construction site has been the destination for many truckloads of crushed stone. That had fueled speculation the contractor was filling in underground cavities beneath the job site. McIntire said using stone to reinforce building foundations is standard procedure.
"It's true there are big piles of rock being delivered to the job by dump trucks and we, per our plans and specifications designed by a structural engineer, injecting that rock into the ground to densify the soils."
McIntire said the project, which will include a boutique hotel, condominiums and extensive retail space, is still on track for completion in late 2020.